Welcome Owners!
Telemark Interval Owners Association
Thank you for visiting the Owners page. If you would like to receive up to date information on the Telemark Northwoods Lodging and TIOA information please send us an email at ownerservice@cheqnet.net requesting to be placed on the Owners Email List.
Resort reservations can be booked up to 1 year in advance and must be made by May 1st.  All unit spacebank exchange requests must be made by July 1st. To book or spacebank please email ownerservice@cheqnet.net or call Telemark's Owner Services at 715-798-3999 ext. #522.
TIOA owners and guests have access to a swimming pool free of charge at Lakewoods Resort while they are staying at Telemark Northwoods Lodging or Telemark Pointe.
All Condominiums are still owned and operated by TIOA. These Condominiums are Christiana Villas, and Telemark Pointe.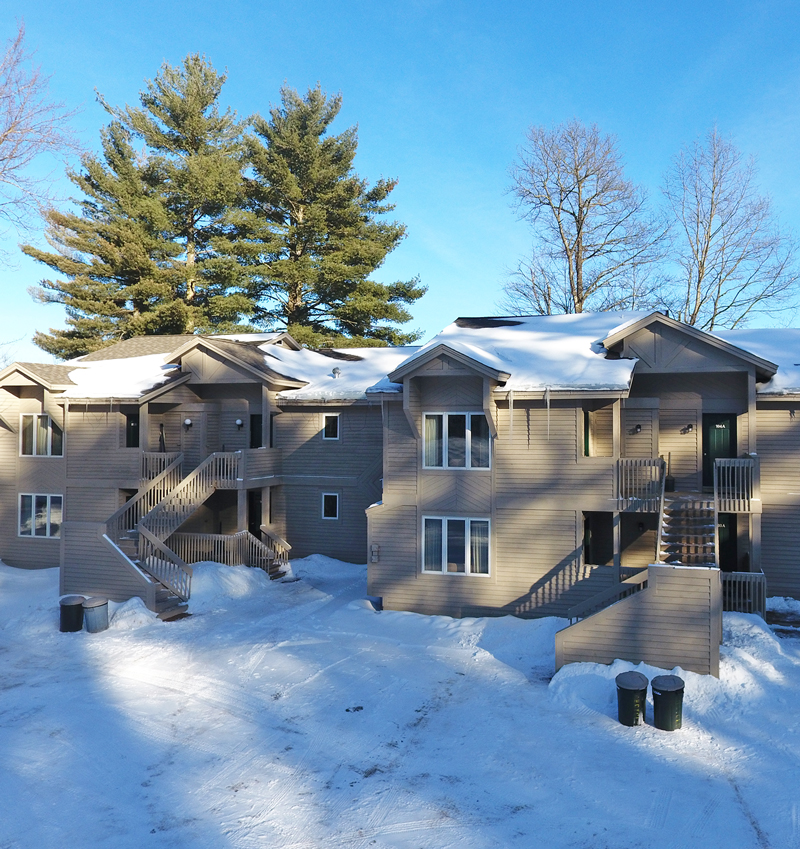 General Contact Information
Telemark Interval Owners Association
Phone number for the Telemark Northwoods Lodging:
715-798-3999
Condo operations staff: 
Mailing address:
Telemark Northwoods Lodging, PO Box 609, Cable, WI 54821
UPS shipping address at the new condo office:
Telemark Northwoods Lodging, 15315 Nordmor Road, Condo Unit 1603, Cable, WI 54821
Membership Program
Telemark Interval Owners Association
TIOA works with a variety of trading companies such as: DAE, Platinum Interchange, RCI, RCI points memberships and Grand Pacific Resorts. Trading company preference is up to the individual owner and all banking requests must be made in writing to the TIOA office. When requesting your unit to be space banked; please include your: unit number, the company you wish to space bank with, and your individual membership number with that company.
Owners can mail or email their requests to the TIOA office at:
Making changes to your RCI Points Program
Please contact us if you have made changes to your RCI membership, including dropping your RCI orPoints program membership.
In particular if you have a Point Membership with RCI which you no longer want it is very important to contact RCI to CANCEL and not just let it expire.
715-798-3999 | Ext. #1 or #2
Internal Unit Deed Exchange
Telemark Interval Owners Association
In the February 5th 2011 TIOA Board meeting, the Board initiated a new program for owners who have outgrown their unit or who may want a smaller one if their children have grown.
It's called the Internal Unit Deed Exchange. 
The TIOA will allow owners to transfer ownership from one unit to another for the cost of the recording fees (currently $310 ). In the event that the trade involves moving up in color, or to a fixed Birkie week from any color, an additional one-time fee of $500 would be required in addition to the recording fees.
There appears to be enough inventory at this time to let owners take advantage of the policy immediately with all but Birkie weeks.
TIOA Owner's Special
For TIOA Owner's in good standing only
Take advantage of a quick last minute get away to your home resort. With no more than 21 days advanced notice and based on availability, the following TIOA Owner's rates for Christiana Condos may apply:
$180.00 plus tax for 3 nights or less

$300.00 plus tax for 4-7 nights
Upgrade Fees – Upgrade fees to Telemark Pointe (if available on date of check-in) apply for all Christiana Villa owners
"C"TO "B"- $75.00

"B" TO "A"OR "C"TO "A" – $100.00

"A" OR "B" TO 1600 – $100.00

ANY UPGRADE TO POINTE UNIT – $200.00

"A" TO "A" OR "B" TO "B" (STANDARD TO DELUXE) – $25
To make reservations or check availability contact us at:
TIOA owners receive 50% off of watercraft rental rates.
2023 Board Meeting Schedule
Telemark Interval Owners Association
2023 Board Meeting Dates:
1/14/23
4/22/23
8/5/23
9/23/23
10/14/23 – Annual Owners' meeting 1:00 pm Cable Natural History Museum
---
Interested parties should check with us shortly prior to a meeting date for the location of the Board of Director's meetings.
Unless otherwise noted meeting begin at 9:00 a.m. There is an "Owner's Comments – Present or Submitted" agenda item at the beginning of each meeting agenda.
Contact us at ownerservice@cheqnet.net to confirm meeting information.
Board of Directors
Your Board of Directors at Telemark Northwoods Lodging
Mike Kocon, President
(Term: 2022)

952-261-7265
Email

Susan Wiik, Vice President
(Term: 2022)

651-483-2592
Email

Mike Berge, Secretary
(Term: 2023)

715-271-5156
Email

Jim Pathos, Treasurer
(Term: 2023)

715-379-4030
Email

John Wesolek, Member
(Term: 2023)

715-235-9360
Email

Suzy Scheller, Member
(Term: 2024)

763-337-2393
Email

Andy Karr, Member
(Term: 2024)

920-896-1148
Email

Kate O'Keefe, General Manager

715-798-3999 #6
715-798-3995(Fax)
Email

Owner Services

715-798-3999 #3
Email